Avoid these 4 common double cleansing mistakes to double cleanse like a pro
January 11 2022
·
January 11 2022
·
Cleansing is an integral part of your skincare routine. Even if you don't wear makeup and don't have to worry about getting some stubborn mascara off before hitting the bed at the end of the day,  our skin still accumulates sweat, grime, dust and sebum throughout the day, which can potentially lead to clogged pores if you don't cleanse properly before bed. So getting cleansing right is crucial!
What is double cleansing?
Double cleansing, like the name implies, is cleansing done in two steps. Typically, the first step involves the use of an oil cleanser, which can either be a liquid cleansing oil or a balm that melts into an oil consistency once you apply it to the skin and start massaging it in.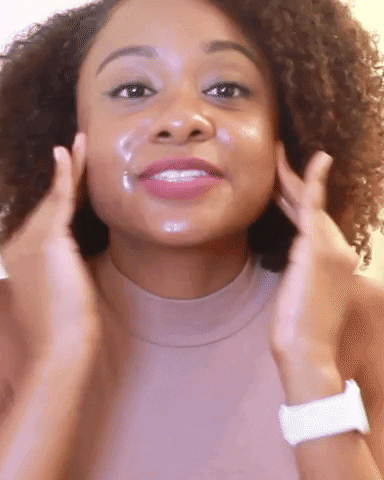 Makeup removers, which are usually chock full of alcohol, tend to sting and cause irritation. The same goes for makeup wipes, and they also don't do a very good job of removing all traces of makeup. Oil cleansers are the easiest, gentlest and most no-fuss way to cleanse skin, as well as remove stubborn makeup, including liquid lipstick, eyeliner, eye shadow and mascara.
Should you only double cleanse if you've been wearing makeup?
No! Double cleansing is a great addition to your daily skincare regimen regardless of whether you're someone who wears makeup on a day to day basis or not. With a double cleanse, you can be sure that every last trace of SPF, dirt, grime and sweat on your skin will be whisked away, leaving your pores clear and your skin feeling clean and refreshed. So double cleansing is a great way to thoroughly cleanse skin without leaving it stripped and dry, which can happen when you use makeup wipes or makeup removers with a high alcohol content. It's also great for people with oily and acne prone skin as it draws out oil-based impurities from deep within the pores.
How do you double cleanse?
Double cleansing is done in two steps. The first step requires the use of a cleansing oil, a cleansing balm, or a cleansing cream or gel. Simply take a moderate amount of your first cleanser in the palm of your hand and apply it directly to dry skin. Massage it into the skin using circular motions. Always bring your cleanser down to your neck! Emulsify using water and rinse. While many oil cleansers can be rinsed clean with water, to double cleanse, you should use a gentle cleanser after your oil cleanser. This can be a gel, cream, foaming or even an exfoliating cleanser. Read more about which cleanser is right for your skin here.
Common double cleansing mistakes
1. Don't wet your skin before applying your oil cleanser. Always apply your oil cleanser to dry skin to allow it to slip in between the cracks and crevices of your skin, letting it dissolve gunk and oil-based impurities in your skin. If you mix it with water, doing so will emulsify the cleanser and it won't work as well.
2. Use lukewarm water to rinse off your oil cleanser. Using cold water can sometimes cause an oil cleanser particles to solidify, which will make your skin feel like there's a leftover film on it. Using lukewarm (not hot!) water will melt away every last trace of your oil cleanser.
3. Use a gentle cleanser afterwards. This is how you do a true double cleanse! Using a gentle, pH-balancing cleanser after an oil cleanser will help get rid of any remaining traces of the oil based cleanser on your face.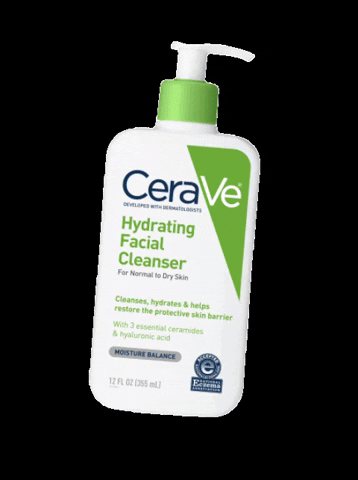 4. Don't use coconut oil to double cleanse. Coconut oil is a good occlusive, but it isn't great to double cleanse with because it doesn't contain an emulsifier, which means that it would be difficult to completely remove the film that it's going to leave behind. Coconut oil is also comedogenic, which means that it can clog pores. We recommend using a cleansing oil that's been specifically made to double cleanse with – like our Oil to Milk cleanser!
Double cleansing is great for ALL skin types. With that being said, if you're someone with dry skin, acne prone skin, or sensitive skin, you need to give double cleansing a try. Using an oil cleanser reduces skin's contact time with water and surfactants. For oily and acne prone skin, oil cleansers can help reduce blackheads and excess oil as it helps draw out oil based impurities from deep within the skin.
Whether you're someone who's been double cleansing for a long time or someone who's only just started, we hope this guide will have you double cleansing in a pro like no time. If you'd like to read more about how to perfect the art of the double cleanse, read all about it here!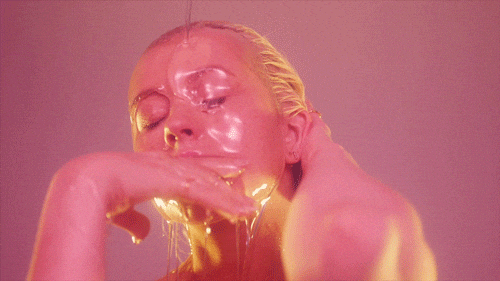 Read more
Comments
✕