I tried oil gritting for two weeks – here's what happened
When I first came across the term 'oil gritting' online, I was immediately intrigued. I discovered that it refers to an oil cleansing method that supposedly gets rid of little pore-clogging 'grits' in the skin. I looked it up on YouTube and there were dozens of videos of people massaging their faces with oil for a good 20 minutes and managing to extract oil based impurities from their skin. Could blackheads really be extracted simply by cleansing your skin with an oil? I decided to find out for myself.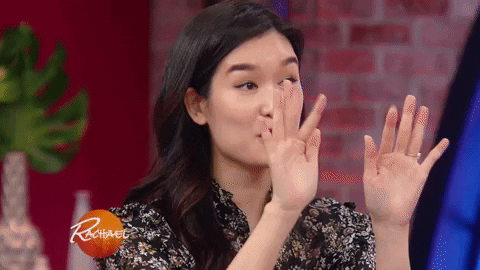 The idea behind oil gritting is to start by using a cleansing oil on a cleansed face. You're supposed to massage it well into the skin using circular motions until you feel oil grits – AKA sebaceous filaments – coming out. These are tiny, grain-like particles, whitish-brown in colour and they feel gritty to the touch, hence the name. The whole ritual should be done for at least 15-20 minutes so you can properly ease out any pore-clogging blackheads and impurities out of the skin with the oil. Afterwards, it is recommended that you apply a clay mask. This is because in theory, massaging continuously for about 15-20 minutes will bring up all the oil-based impurities to the surface of your skin, and then the clay can lift them out of your pores. Clays like bentonite and kaolin actually do draw out oil-based impurities from the skin, so if you're someone who suffers from oily or acne-prone skin, you should definitely give oil gritting a go and see if it works for you.
Now people who swear by oil gritting claim that it's a great way to eliminate blackheads, make your pores look smaller and your skin look smoother overall. It's a gentle way of removing stubborn blackheads, as opposed to painful (not to mention dangerous) – blackhead extractions with sharp tools.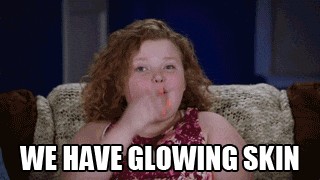 Now I rarely ever get visible blackheads on my skin, thankfully, but I do have combination skin that's prone to congestion and acne, so after reading up oil gritting I was interested to try it and see what happens. Oil dissolves oil-based impurities like excess sebum and stubborn blackheads, so the idea of using an oil cleanser to really coax out blackheads and grime embedded deep within the pores made sense to me. For this I used pure grapeseed oil, which is rich in antioxidants, incredibly moisturizing and also non-comedogenic, which means that it doesn't clog pores.
Oil gritting should always be done on a cleansed face. I poured a moderate amount of oil into my palm and applied it directly to my skin. After massaging for about five minutes, I could definitely feel some grit-like things on my fingers. Sure enough, when I looked at my fingers, I had tiny brownish particles specked all over my fingers and the palms of my hands. I wiped my fingers on a tissue I had handy and repeated the technique. And a LOT of these grits came out of my skin, which I was surprised to see, to be honest. I hadn't realized that this many 'grits' were hiding under the surface of my skin.
After 'gritting' for about 15 minutes, I cleansed my skin with my usual cleanser and applied the Aztec Indian clay mask, which is basically pure bentonite clay in powder form that you need to mix with water. I left on the mask for 20 minutes. After washing off the mask, I did notice that my skin looked clearer and also felt less congested. It also felt much smoother to the touch.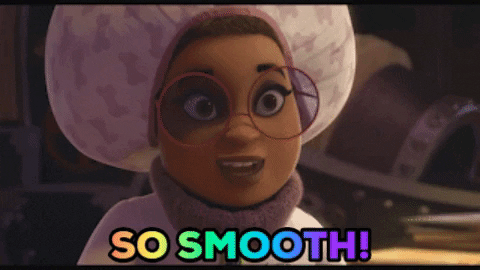 I continued this ritual thrice a week for two weeks. Using a sheet mask after oil gritting also made my skin feel supple and happy, as it helped hydrate my skin after all that vigorous massaging. After that I followed up with my usual serums and moisturizer.
My verdict on oil-gritting at the end of two weeks: This is definitely something I'll continue to do on a regular basis, maybe once a week or once in two weeks. It left my skin feeling smooth and I also noticed that I broke out less after the whole oil gritting followed by clay mask ritual, which I was very happy about. If you're someone who suffers from acne-prone skin, you should definitely give this a try. If however, you have sensitive skin, then I would recommend you proceed with caution because massaging the skin too vigorously can lead to broken capillaries. And since the ritual calls for a clay mask to be used at the end, using a clay mask too frequently may dry out your skin. If you have sensitive or dry skin, I would recommend being extra careful to massage your skin gently, and to skip using the clay mask at the end and simply cleanse your face and follow up with the rest of your routine.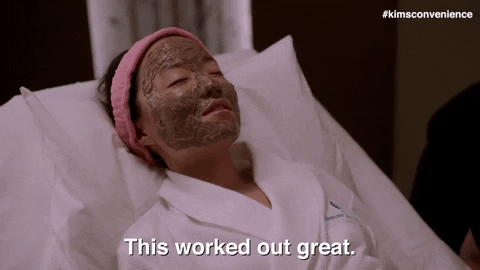 Read more
Comments
✕