5 common exfoliation myths debunked
November 5 2020
·
November 5 2020
·
Exfoliation is one of the most basic components of a skincare routine. We start exfoliating well before we graduate to the more advanced stuff – like retinols, stronger chemical peels, or clinical treatments like micro-needling. Typically, mild exfoliants are recommended for people who are past puberty and encountering skin issues like acne, because exfoliants accelerate the rate of cellular turnover and help combat the formation of comedones in the skin, keeping it clear and de-congested. And they keep skin smooth, soft and supple by encouraging collagen synthesis, helping to fade dark spots on the surface of the skin, and shedding dead and corny skin cells to reveal fresh new skin.  So whether you're 16 or 60 – if you're particular about having a holistic skincare regimen, you'll be using some form of an exfoliant in your routine. Now, as great as exfoliation is for the skin, it's a slightly more complicated affair than just reaching for the first exfoliant you can get your hands on in a store and slapping it onto your skin.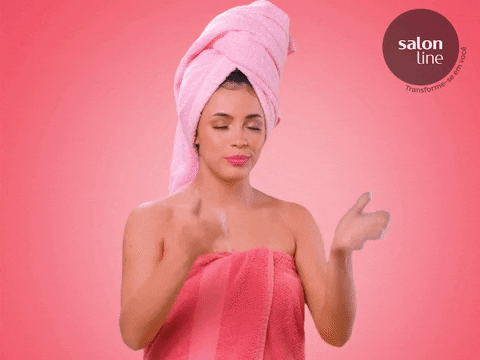 Today we're going to walk you through some common exfoliation myths to help you get the basics of exfoliation down pat – and you'll be able to swiftly avoid any exfoliation-related screw-ups and spare your skin the potential agony of an exfoliation disaster.
1. Higher percentages are always better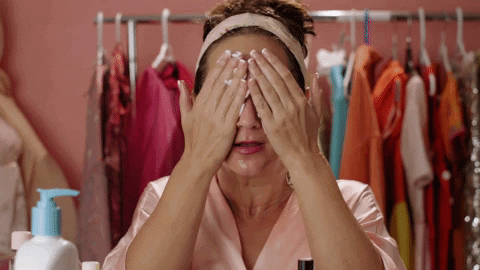 The first myth that needs to be debunked STAT. With so many exfoliating toners, serums, masks, peels, and pads, it's easy for your head to start spinning as you deliberate over which one to buy. You might be tempted to reach for the one that contains the highest percentage of an exfoliant, like glycolic or lactic acid (after all, won't you be getting better value for money if you get a higher amount of the ingredient for the same price?) but stronger is not always better. Here's why.

For one, if this is your first time trying an exfoliant, you need to start with the gentlest option for your skin. That means you need to look for a product that contains a mild concentration of an exfoliating acid (2-4%) or possibly even a gentler option than acids, like exfoliating enzymes. Yes, you will get to use stronger exfoliants eventually, but you'll get there after working up a tolerance for them by hitting small milestones along the way. Using a strong product right away will burn your skin.

Secondly, exfoliants with higher concentrations of acids are likely to have a lower pH. The lower the pH, the greater the risk of the product causing burns on your skin. Ideally you want a product that will exfoliate your skin without causing burns, rashes or sensitizing your skin! A serum with 5% lactic acid will do the job just right – no need to buy a product that contains a whopping concentration of an acid!

2. You can't use chemical exfoliants in the AM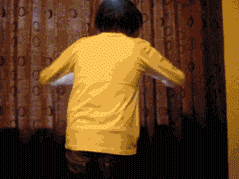 We often hear that using an acid in the morning will make our skin extra photosensitive, and increase the likelihood of sunburn. The problem is – yes, an acid will alter the structure of your skin so it's more sensitive to the skin, but this effect will last for up to a week after you've used an exfoliant! In order to stay protected against photodamage from UV rays, just apply a broad spectrum sunscreen (SPF 30 or above) every morning, and avoid prolonged exposure to direct sunlight.
 
3. All physical exfoliation is bad

Surprised? We don't blame you. Yes, we rail against harsh physical exfoliants (we're looking at you, St Ives apricot scrub) that contain abrasive particles like walnut shell powder or micro beads. What these particles do is cause micro-tears in the skin, because they have rough and jagged edges. Ditto for sonic brushes that vigorously scrub the skin. Micro-tears in the skin contribute to the onset of premature aging, loss of skin elasticity, and even possible infection. So to reiterate – we still think everyone should stay well away from physical scrubs and sonic brushes. But – there are other forms of physical exfoliation that aren't bad for the skin if done by someone who knows how, like a licensed practitioner. After all, microdermabrasion is also a form of physical exfoliation, but it won't harm the skin like physical scrubs. So not all physical exfoliation is bad.
 
4. Darker skin tones shouldn't use glycolic acid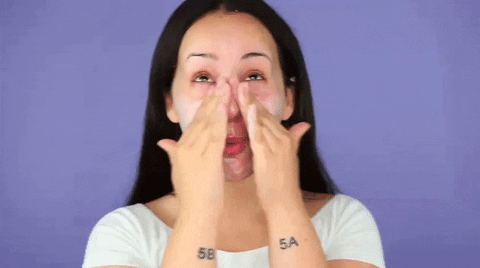 There's a lot of material online that warns people with darker skin tones against using glycolic acid because of its supposed proclivity to cause hyperpigmentation in the skin. Darker skin tones are more prone to hyperpigmentation because of the higher amount of melanocytes in the skin, which are pigment-producing cells. However, there have been a wealth of studies which have studied the effect of glycolic acid peels on darker skin tones, including on Indian women, and they have not been shown to trigger hyperpigmentation. If you love glycolic acid, there's no reason for you to stop using it if you have darker skin! Just be careful and follow the instructions for the product; e.g. don't leave on a peel for longer than the instructions tell you to.
 
5. You can't use a chemical exfoliant with a retinoid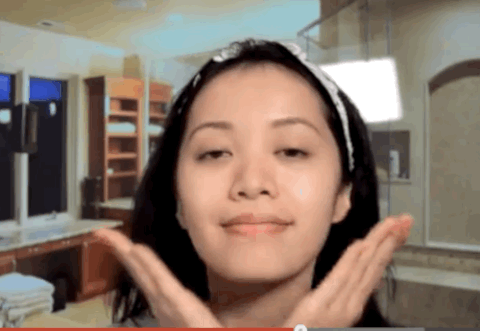 Both retinoids and chemical exfoliants (like lactic, glycolic, or mandelic acid) shed dead skin by speeding up cellular turnover, and also have similar benefits like encouraging the synthesis of collagen in the skin. However, because they work by accelerating cellular turnover, they also thin out the skin. This is why using both in the same routine can sometimes cause irritation. With that being said, if you already have a tolerance for higher strength retinoids and AHAs, you can layer both without the combination irritating your skin. They won't 'cancel each other out' or affect each other's efficacy. Using both in the same routine (we repeat: do not try this if you have sensitive skin or are just starting out with acids and/or retinoids!) can also lead to brighter, smoother skin, less visible pores, and an increase in the skin's collagen production.
Read more
Comments
✕