Quarantining at home? Here's why now is probably the best time for you to start using retinol
August 14 2020
·
August 14 2020
·
Retinol, retinoids, retinoic acid...if you're at all into skincare, chances are you've heard these names being raved about by dermatologists, skincare specialists, and skincare geeks like ourselves before. So let us introduce you properly. Although there are slight differences between the different variants, like tretinoin, retinol, and retinoids, the end result they promise is more or less the same – retinol's impressive repertoire of superpowers includes its anti-aging, brightening, skin-smoothing, acne-fighting, dark spot-fading properties.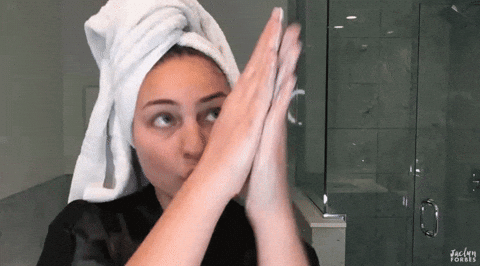 It would seem that there's practically nothing that retinol can't do. Inarguably the best topical ingredient that you can use to smooth out fine lines and wrinkles over time, it also boosts collagen production, and acts as an antioxidant to fight free radical damage to the skin. It evens out skin tone by fighting hyperpigmentation and also fades acne scars. In short – if you're in your late twenties or over thirty, you need this in your skincare stash.
Cellular turnover (which is the rate at which our skin cells live out their life cycle and then get replaced) slows down as we age, which is what causes wrinkles to form. Until our mid-twenties and early thirties, our cells turn over every 28 days. Later in life however, once we hit our mid-thirties, the process begins to take much longer, with cells turning over every 50-70 days. What retinol does is make aging skin speed up its cellular turnover rate, so your skin looks as fresh, smooth and healthy as it did before.
Another reason why retinol is a clean beauty fave: it's a thoroughly researched ingredient. Study after study has shown that retinol speeds up cellular turnover, getting read of dead skin cells much faster and renewing skin. Not only does this keep your skin looking smooth and deliciously plump, it also helps get rid of the superficial scars and dark spots on the surface of your skin. It's no surprise then that retinol is one-third of what some dermatologists have nicknamed the 'Holy Trinity' of skincare, along with vitamin C and sunscreen.
Now, although we love retinol, you're in for a disappointment if you expect results right away. The dictum 'it gets worse before it gets better' couldn't hold more true for retinol. It can take up to 3 months to see results in the form of a visible difference in skin texture and reduced scarring, so patience is key. You have to ride out the first few weeks to get the coveted results in the end! And we promise the wait is worth it. And because retinol is such an incredibly potent ingredient, skin does not take well to it right away. Some peeling, redness, purging, and increased sensitivity is to be expected, so we advise that you lay off other potent actives like AHAs and vitamin C for the first few weeks while your skin gets used to retinol. After the first couple of weeks have passed, you can use those on alternate nights when you're not using retinol. We also recommend that you give your skin 'rest days,' days when you skip the actives just cleanse, tone and moisturize (along with sunscreen in the mornings).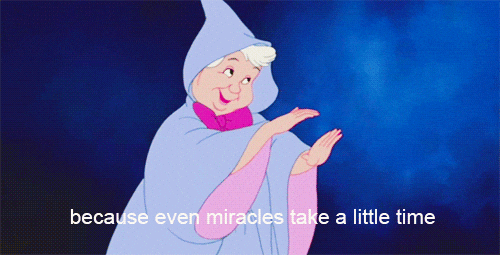 The good news is, since the COVID-19 pandemic has us all quarantining at home, now is the ideal time for you to get started with retinol, if you're in your late twenties or early thirties and have been meaning to get into the retinol game. This way, you get to ride out the 'peeling phase' in the confines of your home, without being crippled by the anxiety of being seen like that in public. And you won't even need to wear makeup to cover up any zits that form should your skin purge because of the retinol. Win-win!
So, by now, we're assuming we have you sold and eager to take advantage of your current quarantine situation to give retinol a try. Where do you go from here? There's different variants of retinol – stronger formulas as well as weaker derivatives for retinol newbies as well as those with sensitive skin. Plus there's a head-spinning amount of serums, creams, gels, and ointments on offer. Which brings us to the question: what kind of retinoid should you be using for your skin?
If you want to take it easy on your skin, especially if you have sensitive skin, try a formula that contains retinyl palmitate, a weaker version of retinol that's far gentler on the skin. Another alternative for sensitive skin types is bakuchiol, which has some promising studies backing it being the natural alternative to retinol. Then you can graduate to something stronger, like a retinoid once you've successfully built up a tolerance. There's also adapalene gel which you can get over-the-counter in the form of formulas like Differin. When it comes to purchasing a retinol product, you have a variety of options, ranging from more affordable drugstore brands like The Ordinary or The Inkey List to high end brands like Drunk Elephant.
If you're new to retinol, start with the lowest possible concentration, something like a formula that contains around 0.01% to 0.03% concentration of the active ingredient. Retinol is a powerful ingredient and it will take your skin time to get used to it. Normally, dermatologists recommend that you stick with one strength for a minimum of a year before moving on to a higher strength formula (that's also roughly about the same time it should take you to use up a standard 30ml bottle of retinol).
Retinol should never be used in conjunction with other strong actives or ingredients that promote cellular turnover, like l-ascorbic acid or alpha hydroxy acids, so on the nights that you do use retinol, you can't use products like a chemical peel or an acid toner. Using too many actives together is a recipe for disaster and will leave you a red, blotchy, peeling mess. Retinol is best used at night, in your evening skincare routine, so it can work its magic while you sleep and the skin's natural reparative and regenerative process is underway.
When you start using retinol, use a tiny, pea-sized amount of the serum or cream for your entire face (you can also mix it in with your regular moisturiser to inhibit the potency for the first few weeks to give your skin a bit of a buffer). During your first week using retinol, use it only on one night, then two nights a week for the next two weeks, then three nights a week for the next three weeks, and then every alternate night after that. And last but not least – make sure you wear sunscreen diligently every morning! Sun protection never goes out of style – not unless you want to leave your skin vulnerable to hyperpigmentation, premature wrinkling, dark spots, melasma, loss of elasticity owing to breakdown of the skin's collagen and elastin fibres…yep, we didn't think so.
Last but not the least: while certain ingredients, like the ones we've named before (lactic acid, glycolic acid, l-ascorbic acid, etc) shouldn't be paired with retinol, you can safely layer the following ingredients with your retinol, and they also help mitigate some of the adverse effects that come with using a retinol (like irritation, increased sensitivity, and dryness):
Niacinamide – to calm redness and inflammation and to aid barrier repair
Peptides - to support barrier function and support hydration
Green tea - to act as an antioxidant and soothe skin
Hyaluronic acid – to hydrate the skin
Alpha arbutin – to brighten skin and fight hyperpigmentation
Use a rich, nourishing moisturiser that contains ceramides and emollients like squalane, shea butter and carbomer to protect your skin barrier and prevent the dryness and chapping that often comes with using a retinol. Using a facial oil at the end, like rosehip, jojoba or squalane is also a great idea as it will protect your skin and help nourish it through the night while the retinol works to renew your skin from deep within.
Read more
Comments
✕